One of the primary reasons I began practicing personal injury law was to provide meaningful access to the civil justice system for all citizens, no matter their wealth or position. It's something I firmly believe is at the root of the greatness of our country. This access is the basis of our entire system of government, as enshrined in our U.S constitution by our founding fathers. A recent civil verdict in Denver has helped highlight the importance of this judicial process, as seen through the eyes of a family from Iraq, granted asylum here after fleeing the Saddam Hussein regime.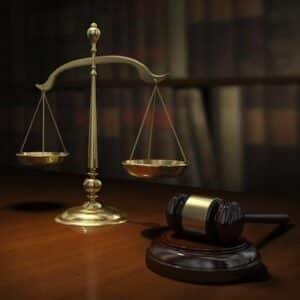 As reported by the Denver Post on September 30th, 2014 , the family of a 25-year-old man, Abdul Alhilo, killed while on his motorcycle, sought justice for his death after the driver of the car Alhilo slammed into pleaded guilty and was sentenced to a few months in prison for leaving the scene of the accident. Meaningful redress of grievances cannot always be found in the criminal system, and those circumstances can only be acquired through the civil justice system. Alhilo's family discovered this.
To Alhilo's family, the chance to have their case heard before a jury was a right they would never have been provided in Iraq. During this due process, they presented their case before a jury, and had the opportunity to let people get to know Abdul, who he was, and how the loss of his life has impacted his family and the community.
A jury awarded the family $2.5 million, but the money itself is not what strikes me about this case. It's the fact that this family, who had experience in Iraq, a country with no fair and balanced civil justice system, was able to exercise this basic right as Americans. This access to the country's courts is one of the most shining examples of what makes America great. Even in the face of tragedy, a family found some peace in a system provided for the people, by the people.
At McDivitt, our hearts go out to all the parties involved in this tragic accident, and our thoughts are with Abdul's family as they move forward without him.