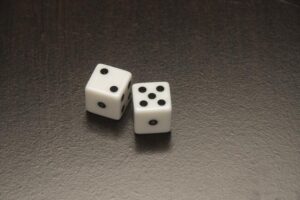 The FDA warned recently, that the antipsychotic drug aripiprazole, brand name Abilify, has been linked to uncontrollable urges to binge eat, gamble, shop, and have sex. These impulse-control problems may result in harm to those taking the drug and others if the urges are not recognized.
Abilify is an antipsychotic used to treat schizophrenia, bipolar disorder, major depressive disorder, Tourette syndrome, and irritability associated with autism. It is currently marketed by Bristol-Myers Squibb in the U.S. The drug first entered the market in November of 2002. It is intended to decrease hallucinations and stabilize moods in those who take it.
As part of the FDA Safety Announcement from early May 2016, the FDA is requiring that new warnings be labeled on Abilify regarding these compulsive behaviors. A search of the FDA Adverse Event Reporting System (FAERS) database and medical literature found at least 184 reports of those with compulsive behavior problems. Pathological gambling was the most common, but other compulsive behaviors were also reported. These patients taking Abilify had no prior history of compulsive behaviors or uncontrollable urges. These urges usually stopped within weeks after reducing or discontinuing the use of the drug.
At McDivitt Law Firm, we feel you deserve information that may be relevant to your rights as a consumer. We want to alert you to a potential claim regarding this medication that you or someone you may know have been prescribed and have suffered from the uncontrollable urges mentioned above. If you have been injured by this drug and suffered from compulsive behaviors, please contact us for a free confidential case evaluation.