What You Need to Know About Colorado Car Insurance Laws After Being in an Accident
If you've recently been in a car accident, you may feel like you have a million insurance questions in need of answering. This article is intended to answer the most pressing ones.
Is Colorado a "fault" state?
Yes. But this wasn't the case until 2003, so there is still a lot of misinformation about this important fact. Drivers in "no fault" states have to turn to their own car insurance policy to help them cover costs after an accident; no matter who is to blame for the crash. In a fault state such as Colorado, injured accident victims must turn to the "at fault" driver's insurance policy to cover car accident expenses, such as medical bills and car repair costs.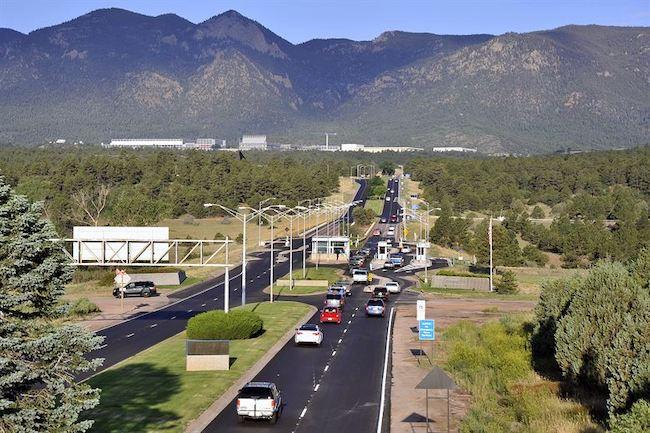 Does that mean the driver at fault covers all of the costs through their insurance?
Not necessarily. Like most states, Colorado sets a minimum requirement for car insurance policies. This is the minimum amount of insurance a driver is required to carry, but it is just a fraction of what you may need when an accident occurs. If the "at fault" driver doesn't have insurance or doesn't have enough coverage (it is estimated nearly one-third of all vehicles on the road either have no insurance coverage or carry only the state-mandated minimums), you may still need to seek compensation through your own policy. You won't be able to collect any money, however, unless you purchased additional coverages such as uninsured motorist (UM)/underinsured motorist (UIM) insurance. More on that below.
What are the Colorado car insurance requirements/minimums?
Colorado drivers are required to have two types of liability insurance: bodily injury liability coverage and property damage liability coverage. Liability insurance is a type of insurance that helps to pay for the other person's expenses and damages you've caused in an accident. When you are the "at fault" driver, your bodily injury liability policy will pay for the injuries you've caused to another person, while your property damage liability will pay for damage you've done to their car or property.
In Colorado, the minimums for each of these are:
$25,000 per person

$50,000 per accident

$15,000 for property damage
For example, if you are at fault in causing an accident resulting in bodily injuries, and you have the minimum amount of coverage, your insurance company will be able to pay up to $25,000 for injuries caused to the other party. If minimums aren't enough, read on to learn about the additional policies available as an option.
What are optional Colorado car insurance policies?
In addition to the minimums, Colorado drivers are able to purchase optional auto insurance policies. These optional policies can be critical when you get into a car accident and can help fill in the gaps when traditional liability coverage falls short.
Some of the optional Colorado insurance policies that can help in an accident include:
Uninsured/Underinsured Motorist Coverage (UI/UIM)

– UM/UIM motorist coverage covers YOUR injuries and damages when you're hit by a driver who doesn't carry insurance, doesn't carry enough insurance, or flees the scene of the accident before fault can be established. All insurers in the state must provide this coverage unless the coverage is waived in writing by the policyholder. 

Comprehensive and Collision Coverage

– This protects you against damage to your vehicle such as vandalism, theft, or weather. It also pays for damage to your vehicle when you're involved in a collision with another object. It may be required coverage if you loan or lease your car. 

Med Pay Coverage

– Depending on your health insurance plan, you may wish to add supplemental med pay coverage to your existing auto insurance policy. If you have high deductibles or copays, this insurance will kick in long before your health insurance actually does. It can help offset the medical expenses after an accident and you can purchase up to $25,000 of coverage. 

Loan/Lease Gap

– Loan/Lease Gap Insurance covers the gap between what you owe on your car and the cash value of the car. This can offset the difference if your car is totaled in an accident.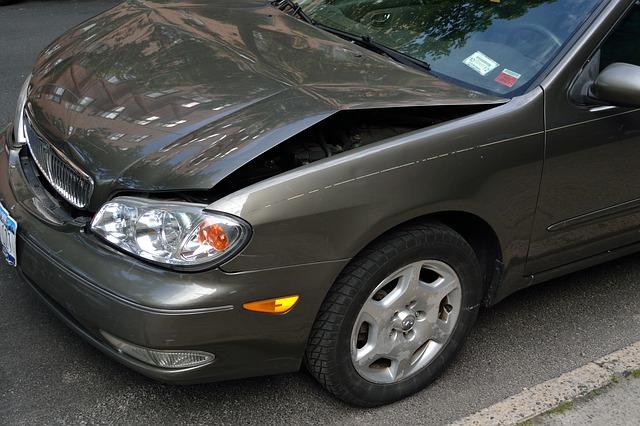 What happens if someone doesn't carry car insurance in Colorado?
Hopefully you are adequately insured, and hopefully the person you are involved in an accident with is too. Because driving without insurance, or driving with too little insurance, can get you in big trouble. In fact, driving without the required car insurance is considered a Class 1 misdemeanor offense known as "Failure to Hold Insurance." Someone convicted of this could face up to $1,000 in fines and a driver's license suspension for up to eight months. Serving time in jail for up to a year is also possible.
What happens if someone involved in an accident doesn't have proof of insurance on them?
"Failure to Carry Proof of Insurance" carries the same penalties as "Failure to Hold Insurance" until proof of insurance is provided. If the police are involved, a driver in an accident not carrying proof of their insurance will receive a ticket and be required to appear in court. Their driver's license will be suspended until the court is handed proof that the minimum car insurance requirement was met on the date of the accident.
Keeping an eye on insurance fraud after an accident
Car accidents happen quickly, and the aftermath can be difficult to straighten out. Between determining fault and reporting injuries, there are a lot of moving pieces. And this can sometimes lead to falsified reports.
But Colorado insurance fraud is a very serious offense and one that has severe consequences. Under Colorado law, you can be charged with insurance fraud for any of the following:
Making false injury claims

Forging documents

Withholding vital material

Filing a claim for damages that existed prior to the insurance coverage

Making a false statement

Involved in an accident for purpose of presenting insurance claim

Using unlicensed agents and brokers
And the penalties for committing Colorado insurance fraud include:
Felony Class 5 Criminal Charges

1 to 4 years in prison

Fines up to $100,000

Mandatory parole period of 2 years
Have You Been Injured in a Car Accident in Colorado?
Understanding how insurance works and the issues you may face collecting compensation is important after an accident. Depending on your policy and on the "at fault" driver's insurance policy, collecting the money you need may be an uphill battle. At McDivitt Law Firm, our attorneys have successfully achieved millions for our clients, including some of the biggest settlements in state history. Our attorneys are ready to fight for you and your rights to full and just compensation. 
Tap or click here to schedule a free consultation: https://www.mcdivittlaw.com/contact.