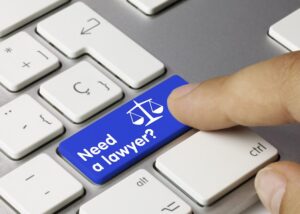 Trying to find the right attorney can be a difficult decision, but here are some questions you can ask a potential attorney to make sure it's the right fit for you.
What experience do you have, including specializations?
It's extremely important to make sure you have an attorney on your side that has experience dealing with you particular case type. Ask the attorney what their specialization is, if any. Many attorneys may have a general practice; however, others are specialized in a particular field, such as personal injury.
What are your legal fees and costs?
Lawyers can recoup expenses and fees in different ways. Some attorneys will bill for work by the hour, while others collect fees based on a contingency basis. A contingency fee basis is how McDivitt Law Firm collects fees from clients, and it means that the firm will not collect any fees unless they have gotten a money award for you. These contingency fees are a percentage of the award received and should be discussed upfront between an attorney and potential client.
May I please see a copy of a written agreement for representation (or engagement letter)?
Don't be afraid to ask to see a written agreement for representation prior to signing the agreement. Look it over carefully and ask the attorney any questions you may have regarding it. It should be a pretty straight forward agreement, but of course it never hurts to ask questions.
Who all will handle my case at the firm?
Ask if another attorney, paralegal, or case manager will be handling parts of your case. In most cases, several people will be involved. The better you understand who will be handling the case, the better idea you have as to how your case may proceed and who you can contact with questions throughout your case.
What kind of approach will you take in my case?
Different attorneys have different approaches and they may not have the approach that you are looking for. Of course there is nothing wrong with that, but it's probably better for you to be on the same page as your lawyer when it comes to approach, i.e. an aggressive style.
What different outcomes can you predict in my case?
Ask the potential attorney how the case could resolve. No one knows the exact resolution at the time of an initial consultation, but a good attorney should know the different potential outcomes.
Are there other alternatives to a lawsuit?
Get an idea about how the attorney could resolve your case other than just proceeding with a lawsuit, such as potential settlement.
How will you inform me of the case's progress?
Ask whether the attorney will keep you updated or will a paralegal. Check to see if this will be weekly, monthly, etc. Depending on the case you may not need to hear from the attorney all that often, but it's good to get an understanding of how updates will work.
What is the best way to communicate with you (letter, phone, email)?
Check to see what way will be best to get in touch with your attorney, and inform the attorney of how you like to be contacted as well. If you want a quick response, an e-mail may be the best way to get in touch with an attorney, but again it will depend.
These are just examples of questions you may want to ask a potential attorney. Having your own list doesn't hurt either. If you have suffered a personal injury, don't settle for less, and contact an experienced attorney today.
Your attorney is your advocate. Check out David's Take on how McDivitt won't let the opposing attorney bully you.