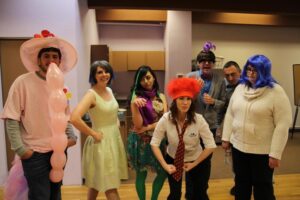 Last Thursday, McDivitt Law Firm celebrated Bring Your Kids to Work Day with a lot of fun activities and learning experiences. McDivitt was excited to again host such a wonderful event, with this year's theme being the Pixar movie, Inside Out. As part of the day, McDivitt planned many activities for the children to participate in, including "Fun Time with Joy," which the kids had a blast doing. During the morning portion the kids received a tour of the firm and spent time with their parent or adult sponsor learning a little bit about the firm.
Then later in the day, the older kids participated in a Mock Trial. This year's trial was Mr. Cloud v. Bing Bong. Mr. Cloud was suing Bing Bong for injuries he alleged Bing Bong caused during a visit to Cloudtown. The children were split into two teams—Plaintiff and Defendant, where they got to ask questions of Mr. Cloud, Bing Bong and the witnesses Joy, Sadness, Fear, Anger, and Disgust. At the conclusion of this year's trial, the Judge ruled in favor of the Defendant, Bing Bong.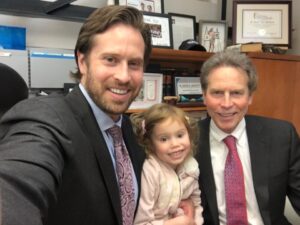 And this year, David McDivitt's daughter was finally old enough to join her dad and grandfather for Bring Your Kids to Work Day. She also really enjoyed the day along with all the other kids.
Thank you to all the Team Members who put the event together and participated, including our amazing Inside Out cast! We couldn't have pulled off the day without you all.